Clothes for sale. I will accept pretty much any form of payment you can think of, though PayPal is preferred. All items will go for best offer, as long as it is enough to cover shipping (from the United States).




Arizona Jeans. Low rise boot cut, 33x30.



Rustler 32x30.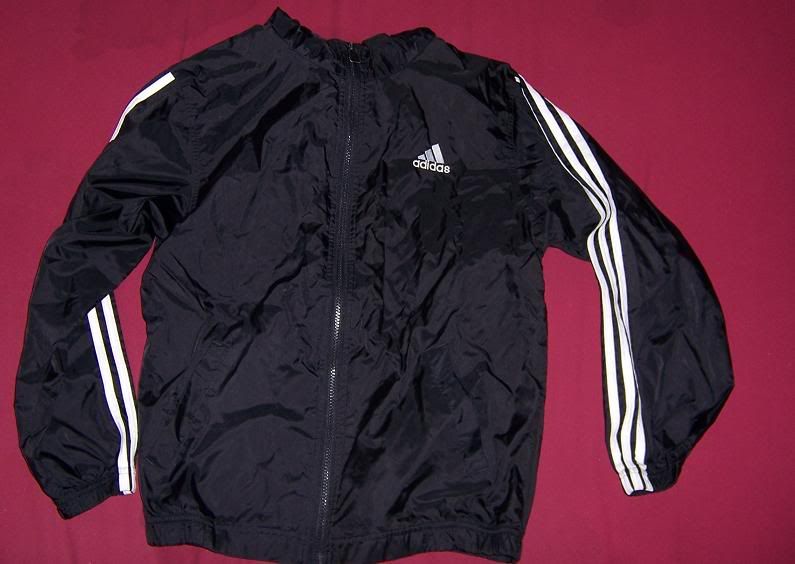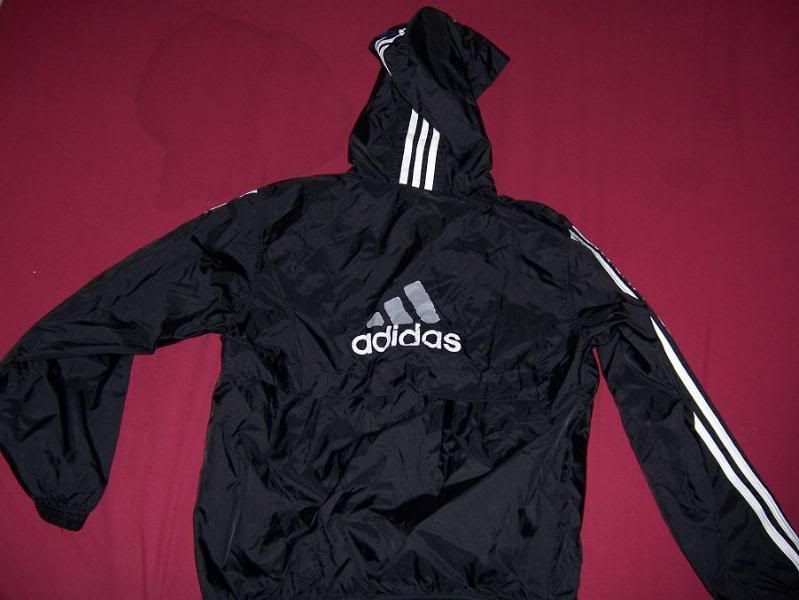 Adidas windbreaker with hood. Boys large.



Brown "It's my boyish charm." tee. 707. Boys small (but it's a big small...I was surprised when I looked at the tag).



Orange Reese's tee. Anvil. Youth large.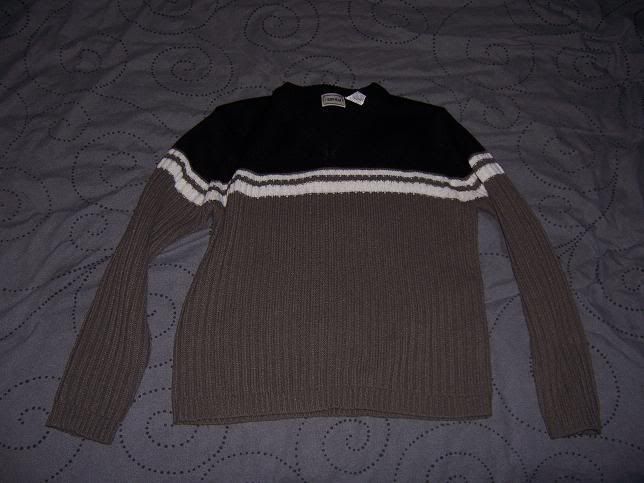 Black, white, and tan sweater. Glory Rd 64. Boys medium (12/14).



Red polo with black, white, and light blue stripes. Cherokee. Boys large (10/12).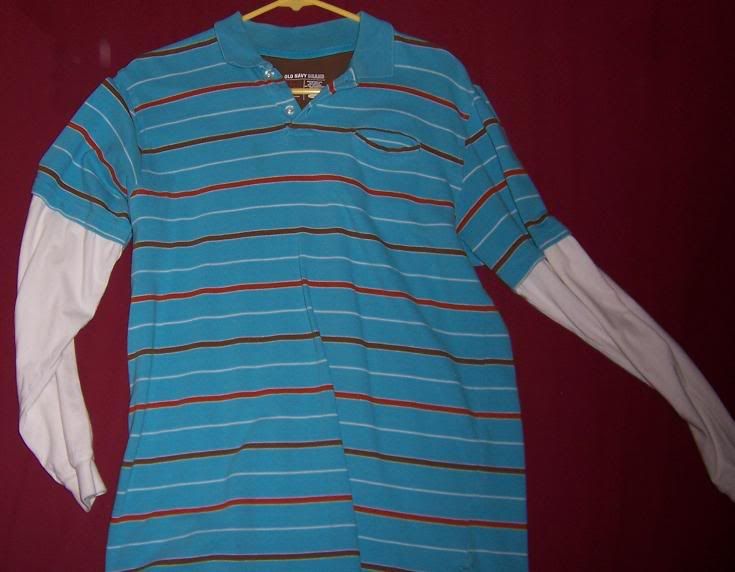 Blue polo with brown, white, and orange stripes and white sleeves. Old Navy. Boys XXL.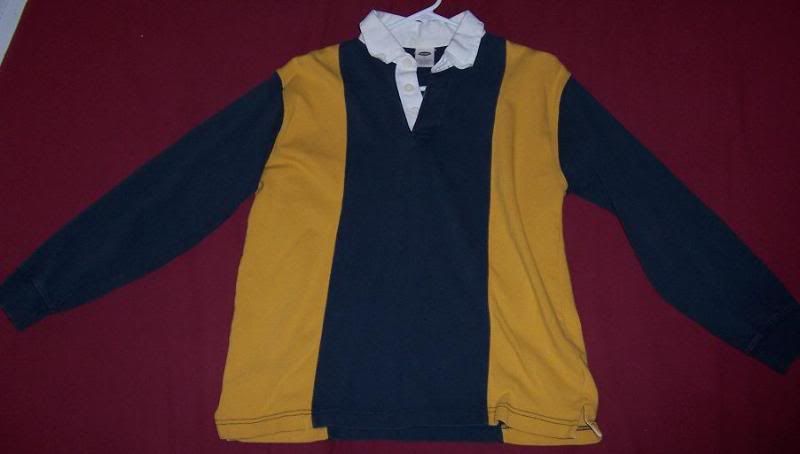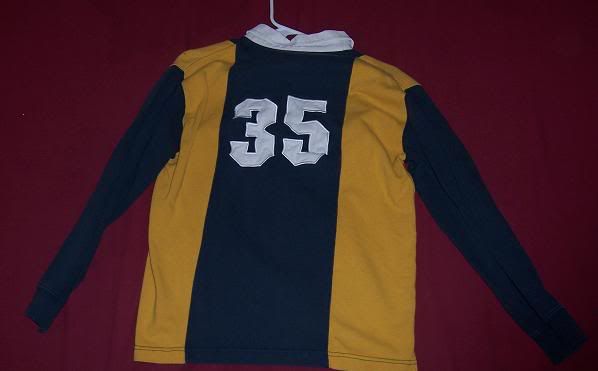 Dark blue/yellow rugby polo. Old Navy. Boys 12.



Brown waffle knit shirt. Zone One. Boys 14/16.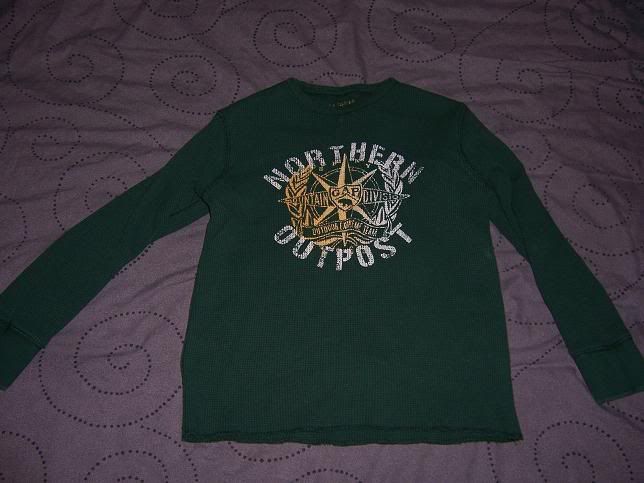 Green waffle knit shirt. Gap. Boys medium.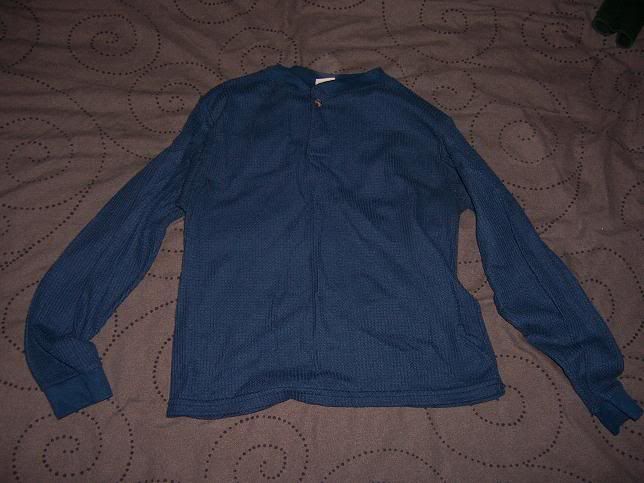 Blue waffle knit shirt. Green Dog. Boys medium (10/12).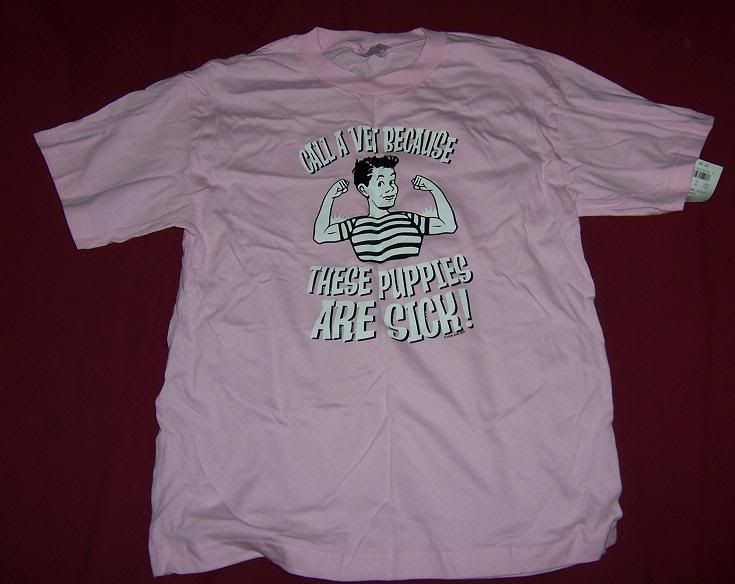 Pink "Call a vet because these puppies are sick!" tee. Brand new. Boys XL.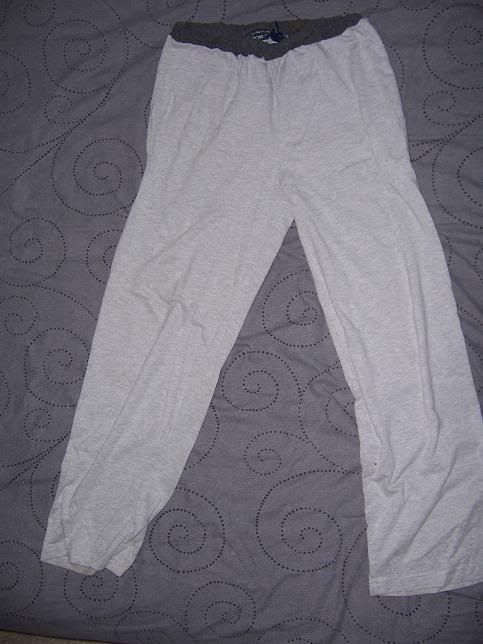 Grey workout/sleep pants. Cherokee. Mens small.