Hey guys. I've got two jackets I'm putting up for sale. I sort of 'inherited' both of them but they're way too big for me. I haven't worn them, but the people who owned them before me probably did. The black one is in excellent condition; the brown one is a bit worn but still looks good. The wear is mostly in the lining.

The black jacket is made in Italy. The tag says it's made by 'Bottogiuseppe & Figli.' It has gold buttons. No size tag, but I took some measurements. Armpit to armpit is 20", length from top to bottom is 35", and the sleeves are 26". I think I was told that it's a size 44 but I'm not positive. Since I was told that it was a very expensive jacket, I'm gonna say $50 O.B.O. plus shipping. (Ignore the spots on the picture; that's just my camera. The jacket is a uniform black with no stains or spots)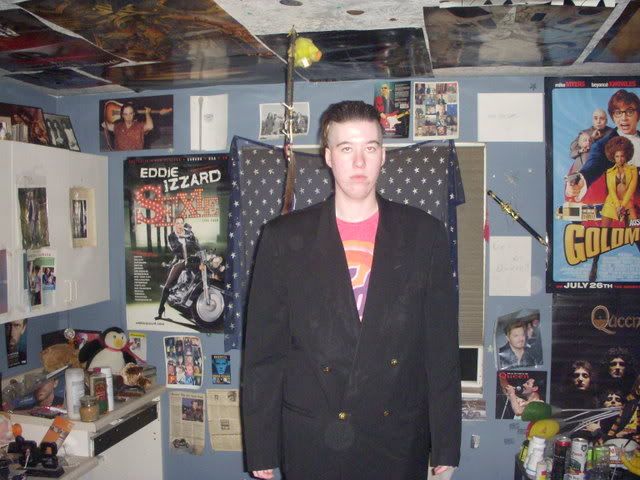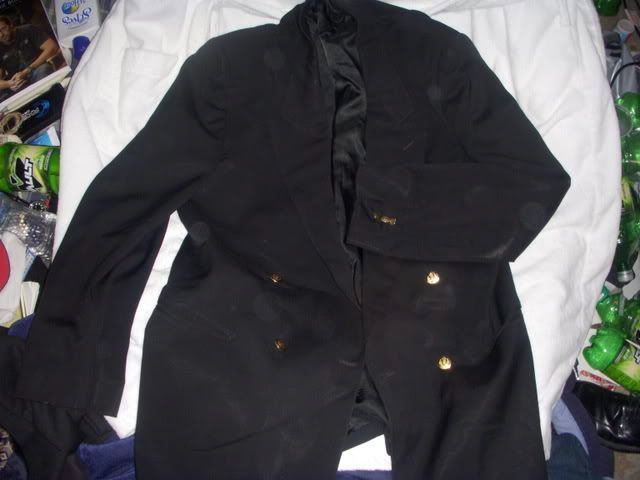 The brown jacket has a tear-- the lining needs to be re-sewn into the collar, but nobody can tell it's torn when you're wearing it. The buttons are brown... Measurements: armpit to armpit 19", length 34", and sleeves are 26". This one, I'd like... $20 O.B.O. plus shipping.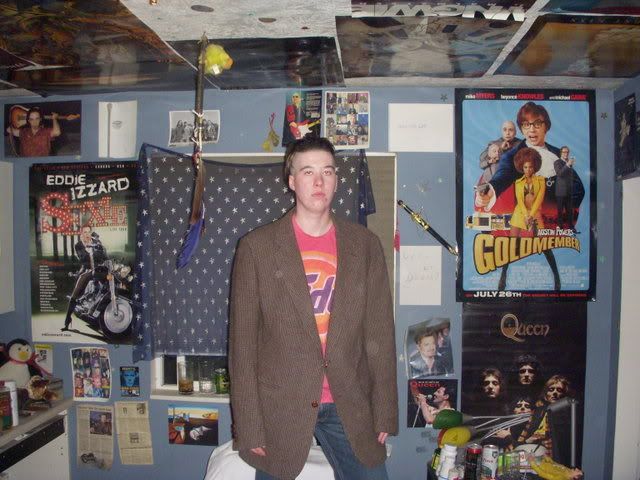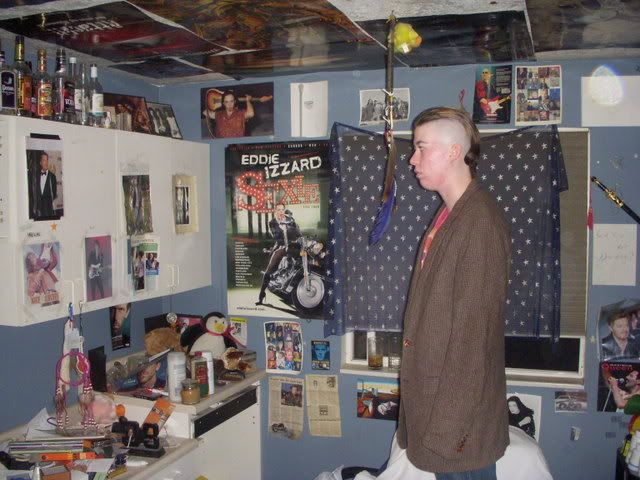 If you need more information or more pictures, or want to make an offer, comment here, message me, or send me an email at demian_tv @ Yahoo. co. uk
I'll accept check, money order, or well-concealed cash.
If you happen to live in the Salt Lake City area, I'm willing to arrange for pickup or delivery. Thanks for looking!