NO LONGER AVAILABLE

I have a Double T 3rd Generation Velcro long binder, size XL, in white. I've only worn it to try it on, but there are some tiny bits of thread or fabric on the inside of the binder (directly beside the velcro) that got tugged a little by the velcro when I was adjusting it - it's barely noticeable and does not effect the integrity or the fit of the binder. The binder's otherwise in "Like New" condition. I think this binder could work well for maybe a C or D cup, maybe larger. (I'm about a 38B and it fits me like a small T-shirt, not small enough to bind my chest.) I got it from here http://www.lesloveboat.com/shop/product_info.php?cPath=78_79&products_id=185 at that price plus shipping. I'd like to sell it for $40 US or best offer, and am willing to negotiate based on the shipping cost. It will come in the original Double T package.
I'll accept payment via Paypal, checks, or money orders.

Here are a few pictures below the cut. (I tried to get a picture of the little puffs of thread or fabric that got tugged by the velcro, but my camera couldn't pick it up)


Sorry the binder's so wrinkled, I'd had it folded up in the package and I suck at folding clothes.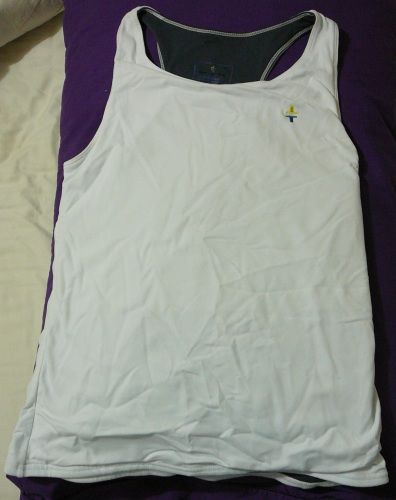 ^front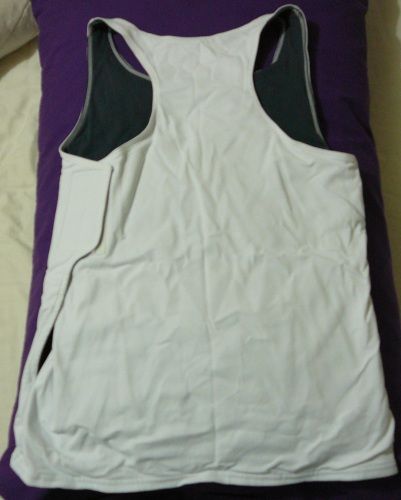 ^back